"What are you wearing, Mistress?"  It's a phone sex cliche but my callers do ask it all the time.  When someone asked it again today, I decided I should answer the question with a blog post.  After all, the answer to a question like this should be visual, shouldn't it?
I'm sure most callers ask because of the fetish nature of phone domination calls.  They want to imagine me attired in a way that fits their fantasy.   Probably my femdom fetish callers like to imagine me dressed in something short, tight and shiny like this: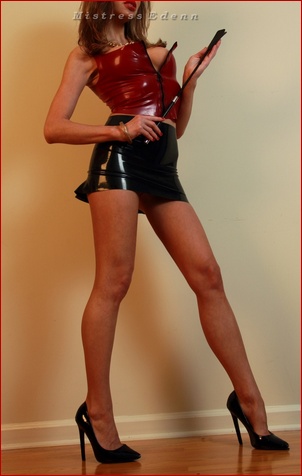 My strap-on and cuckold phone sex callers probably picture me in something sexy and skimpy like this: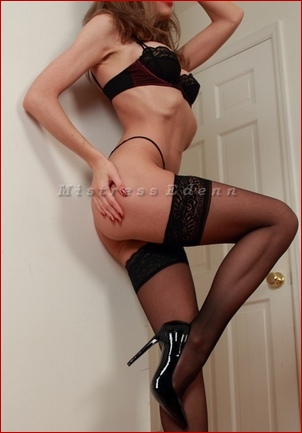 And I know my spanking phone sex callers see me sternly standing in front of them like this: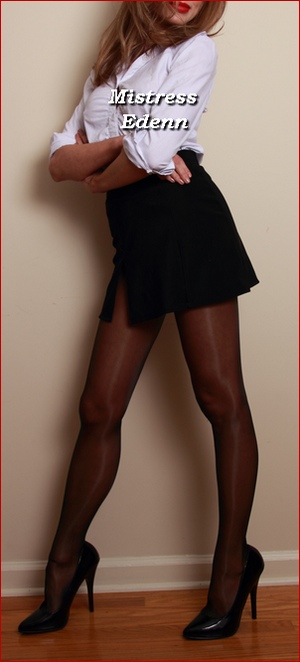 The truth is that I do dress up sometimes in sexy, fetish clothes just because it's fun.  I've always loved fetishwear and provocative, feminine lingerie.  I've done many phone domination calls dressed in lacy bras and panties or a super short skirt with stockings and high heels.  But other times when I'm talking to you, I could be dressed much more casually, like this: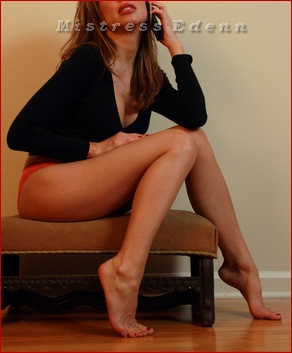 If you want a little visual stimulation to enhance your calls with me, you can find more of my sexy photos on Niteflirt right here.  Check out my femdom audio mp3s too.