Do you like guided masturbation phone sex? Having your Mistress direct you, controlling how you stroke, how fast or slow you stroke, directing you to start or stop at her whim? This kind of cock control can be pure fun or it can be intensely challenging and it's appealing even to callers who don't like other types of phone domination.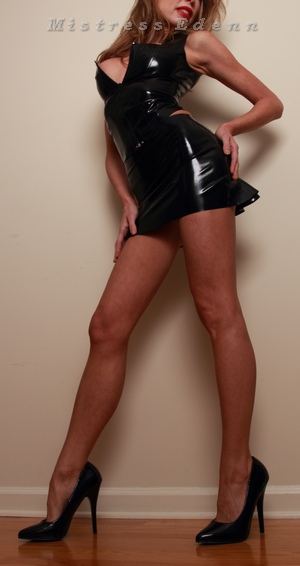 Of course, in a guided masturbation phone sex call, your Mistress is relying on you to obey her instructions. To do exactly as she tells you to do, when she tells you. I always remind callers that if they cheat, they're really only cheating themselves because they're missing out on the experience of surrendering control. But even if you want to obey exactly, it can be hard to do. Hard to slow down and back off. Hard to change rhythms when what you're doing at the moment feels so good. And almost impossible to stop immediately when told to.
But I recently had a caller who found a way around that. A way to put precise control directly in his Mistress' hands, even in a phone domination call, using a toy from www.highjoy.com that's controlled over the internet.
What an amazing little device! How very satisfying to be able to directly control the pace and intensity of his sensations, teasing him, bringing him to the edge and pulling him back again and again, as he begged for release. And what made it even better was that he was on webcam, so I had the pleasure of watching his reactions to everything I did. The perfect guided masturbation phone domination session!
But even as fun as a device like this is, you don't need to wait until you get one to put yourself into the hands of your phone Mistress. Pick up the phone and put yourself under my control now.  Bring your toys.  Or I'll make YOU my toy.   Guided masturbation, tease and denial, orgasm control, slut training — I have many, many ways of controlling your cock and bringing you to your knees for me.
Call me for phone domination on Niteflirt: